Welcome To Selectrail
Selectrail (Australia) Pty Ltd is an Australian based railway signalling and solutions company that specializes in providing a wide range of quality railway products, equipment and services to the global signalling industry.
Selectrail can assist you with your axle counting, RFID, signalling relays and interlocking needs. We have specialists with many years of experience available to assist you with your next project. Whether it is design, commissioning, training, or something special, we are here to help.
Latest News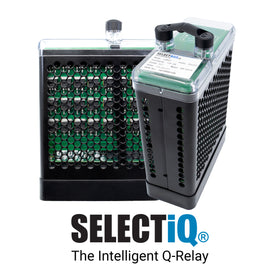 Introducing increased safety, reliability and time saving all in one newly engineered breakthrough, the SELECTiQ.
Q Series relays - SELECTiQ is the world's first digital signalling relay, developed by the...